About Bayberry Vintage Autos
Driven by passion fused with the exceptional talents to restore, create, and preserve, Bayberry Vintage Auto (BVA) regularly showcases our complete builds and inventory of across the nation at top level events, major auctions, and in publications.
We started out assembling and maintaining a very diverse, blue-chip inventory focusing on high-level classic and vintage cars destined to see plenty of time on the show fields and commanding top dollar at auctions and private sales.  OEM restorations were a natural evolution.  This experience led to custom builds for clients who share our passion for unique, high-quality cars.  This involvement and expertise has allowed us to provide our customers with personalized, white glove and brokerage services.
With a well-defined specialization in concourse-level factory OEM restorations, we have shown and brought completed classics to exclusive auctions including a 1969 Ferrari 365 GTS (# 1 of 20 produced) which sold at RM Sotheby's Pebble Beach auction in 2017 for $2.7M and a 1963 Corvette Split-Window coupe earning $225,000 at RM Sotheby's Scottsdale auction in 2020. With an increased interest in the high-performance world, BVA now offers full-custom builds including popular Resto-Mod styles which incorporate platform updates, big-brakes, modern driveline swaps and modified exteriors and interiors. Working with industry-leading automotive designers we will create something truly unique for your individual collection.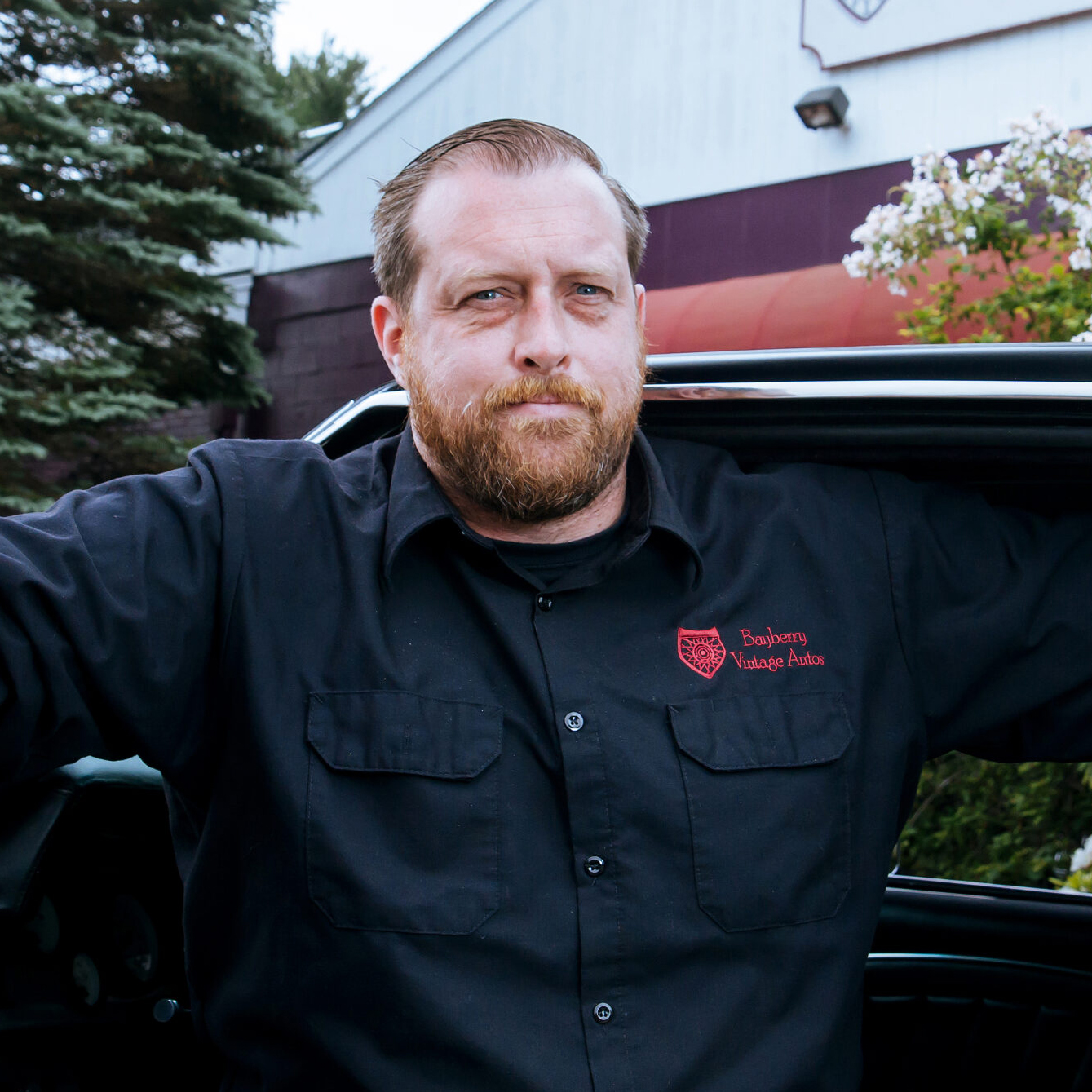 Jim Dunaway
General Manager
Having joined the team at Bayberry Vintage Autos in 2016 as a Master Technician responsible for maintaining the BVA private collection as well as undertaking multiple OEM restorations, it was not long until his talents elevated him to General Manager in 2019. His passion and vision were the driving force to BVA's shift to high-performance builds include full custom restorations and Rest-Mod offerings to clients.  Fueling his passion, you will find a devoted background in Motorsports which includes over 24 years' experience. A true hands-on manager, he's equally at home turning wrenches in the shop as well as managing an extremely talented team.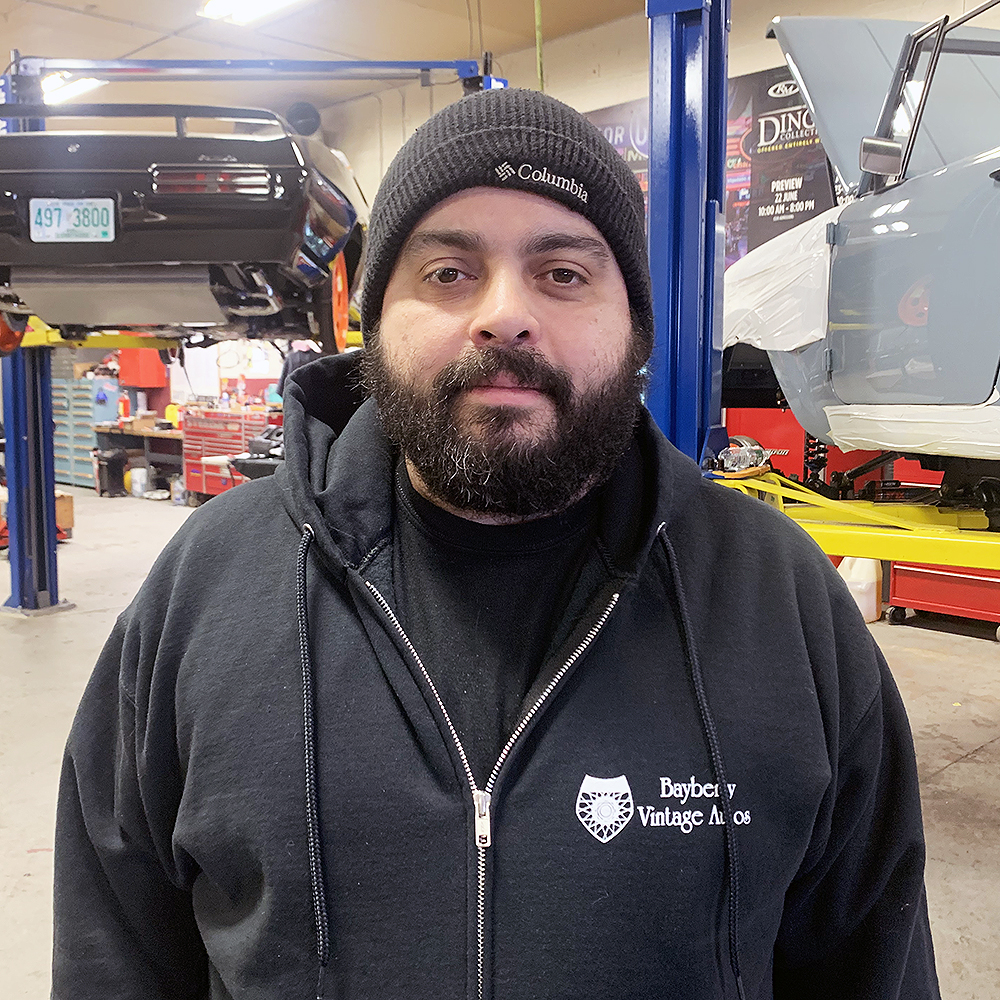 Paul Bodwell
Shop Foreman
Having spent plenty of time surrounded by the sounds of circle track racing during his formative years, Paul fed his enthusiasm for speed through stock car racing and a passion for motorcycles. With an automotive mechanical background spanning 23-years, his dedication to the restoration, modification and preservation of vintage cars gave him the opportunity to bring his best to the Bayberry team in 2022.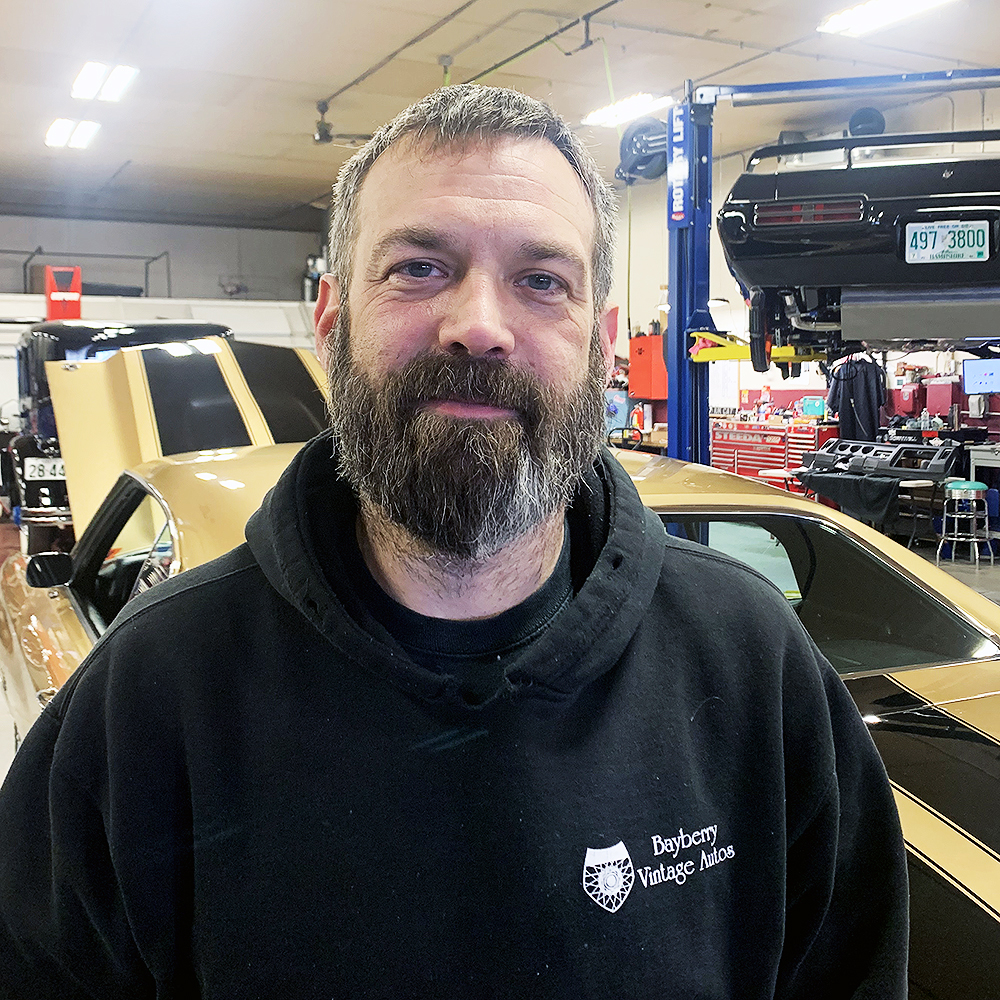 Derek Hall
Technician
Joining the Bayberry team in 2019, Derek brought over 20 years of industry experience highlighting his talents in customer service, client vehicle logistics and a smile that easily frames the perfect relationship with our car owners. Growing up on the show fields with his family's 1932 Ford 3-window coupe guided his passions into the automotive world along with plenty of prior experience in fabricating custom exhaust systems and working on motorcycles.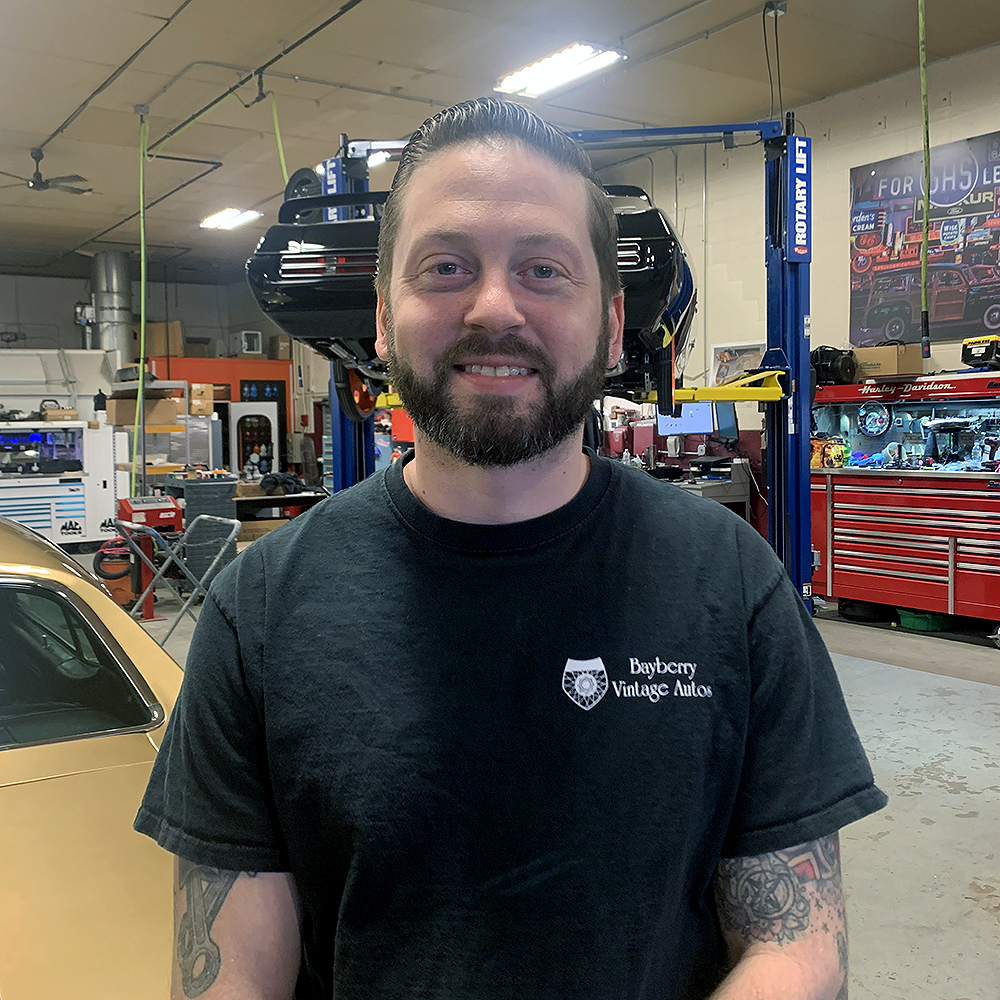 Stephen Letendre
Lead Fabricator
Everyone in the hobby has a particular catalyst bringing them in and for Steve it was a deep love of mini-trucks and a fascination of everything automotive starting in the formative years. Becoming a Bayberry team member in 2021 as lead metal fabricator, his experiences working as a Factory Certified BMW technician and then restorer for a leading BMW facility brought plenty of talent combined with having operated his own custom metal fabrication shop. It was a perfect union of talent and creativity joining up with BVA.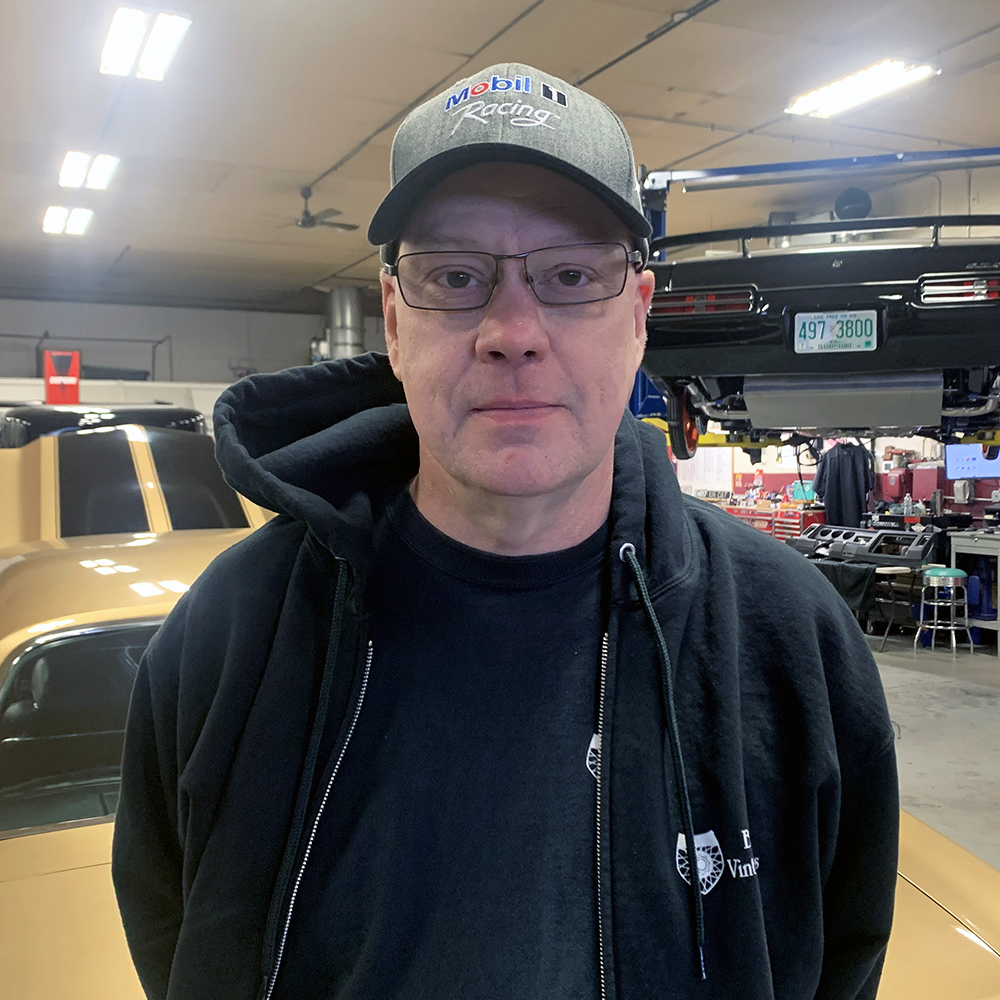 Dan Harriman
Technician
When you grow up alongside your dad who was a well-known drag racer and an original stockholder in local racetracks, the sounds of nitro-fed race cars become part of your body and soul.  Having restored many classic cars alongside his dad over the years, Dan's career eventually brought him to Ford where he graduated from their exclusive ASSET Program as a certified technician. Bringing 32 years of experience, he became a Bayberry team member in 2020. On most sunny days, you will find him motoring through the back roads of New England in his restored 1958 Plymouth Belvedere.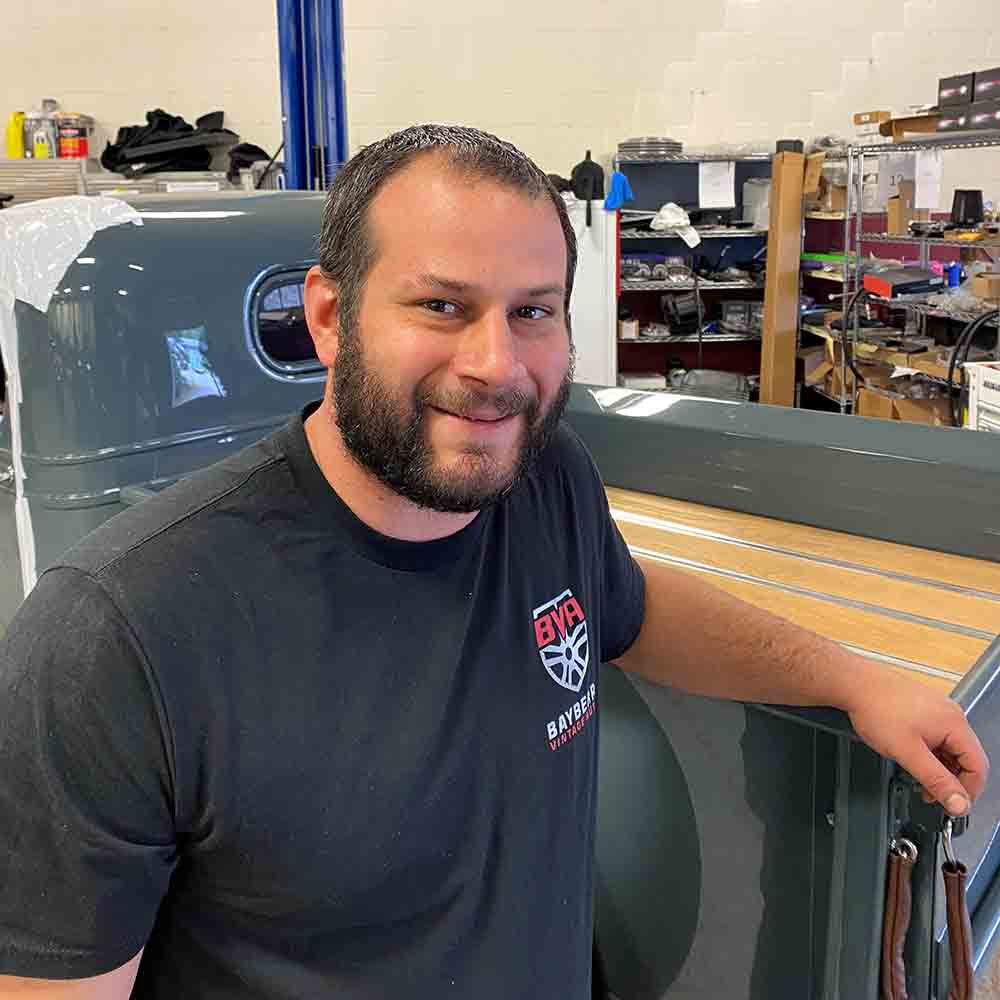 Dan Fusco
Technician
Dan joined our team in September 2023 and brings 17 years of diagnostic, repair and fabrication experience. He progressed through Ford Motor's well-known service training programs becoming a dual senior master technician – chassis, drivetrain and engine (gasoline and diesel vehicles) in 2013. Dan is looking forward to working on our Dealer Inventory and clients' special interest and classic vehicles.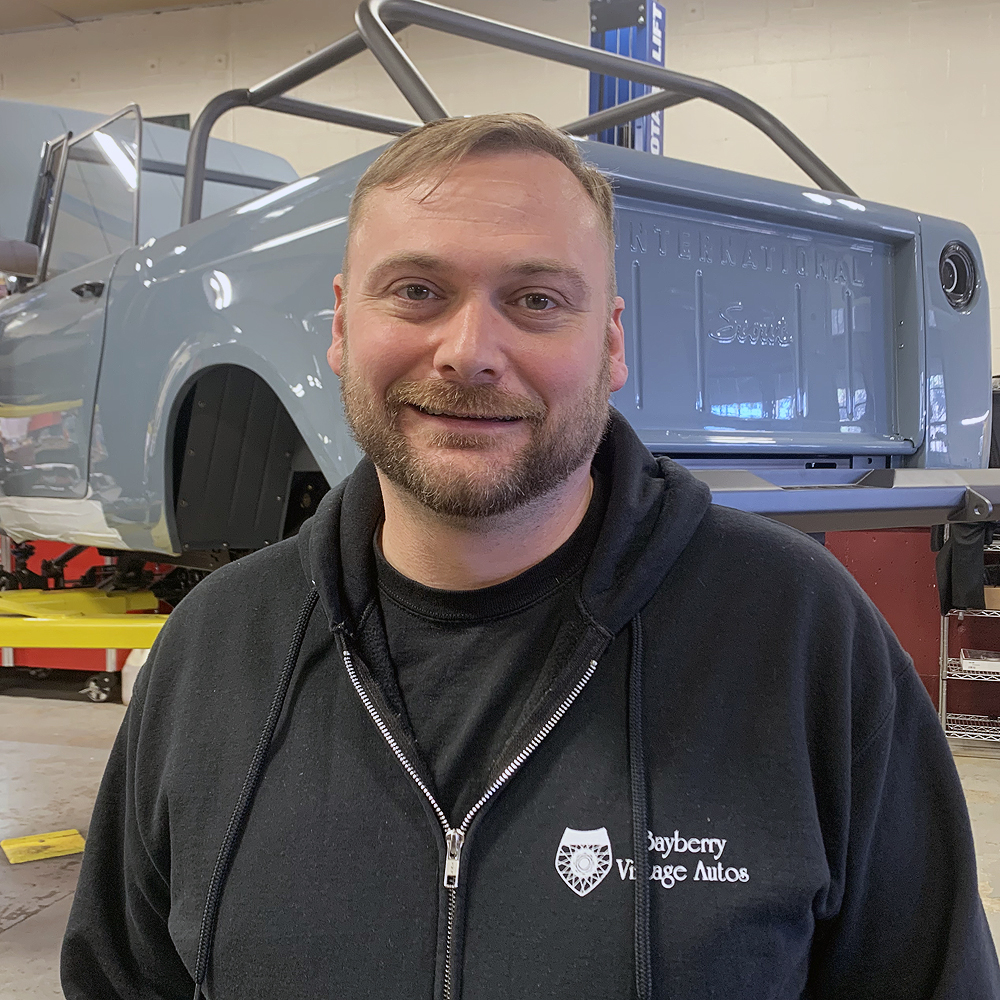 Will Fordyce
Parts Coordinator
Will joined the BVA team in 2020.  He handles parts and service coordination and you may hear his voice if you call us.  He is an avid Formula 1 enthusiast and loves European hyper cars.  On the weekends you might find him riding his motorcycle all over Maine.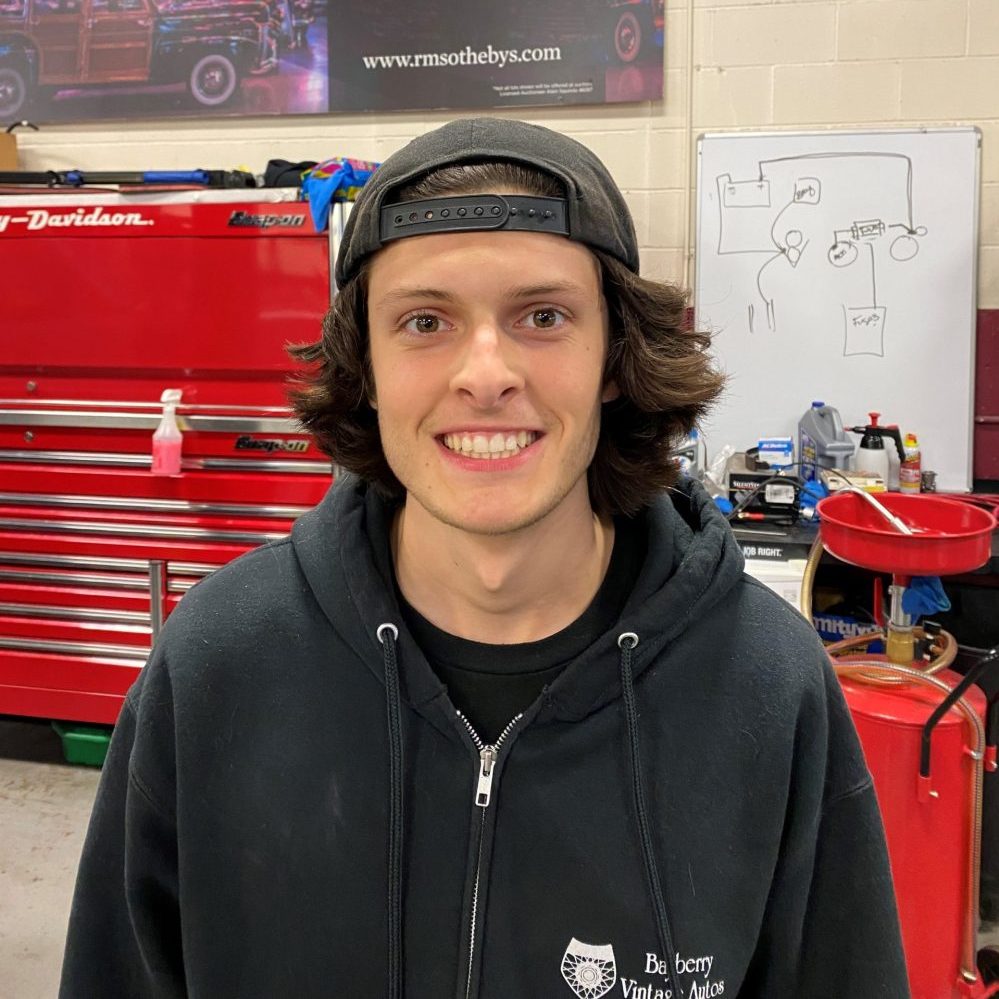 Nick Kyrousis
Junior Apprentice
Driven by a desire to learn and grow his automotive skills, Nick has been a welcome addition to the Bayberry team. He completed three years of automotive technology Portsmouth High School in June 2022 and passed ASE MLR and AST exams earning an ASE A1 Engine Repair Certification
Our Building's History
Bayberry Vintage Autos' operations are located inside the historic Hampton Car Barn, built at the turn of the century.   It once served as trolley house for the Exeter Street Railway Company. An electrical plant inside the building powered the cars which ferried passengers around the seacoast.  Though the streetcars and their rails have long since vanished from the landscape, the hull of this cavernous structure still stands as a testament to Hampton's past.  As we have done with the Hampton Car Barn, our commitment to preserving and modernizing vintage and special vehicles will help to preserve and re-write automotive history.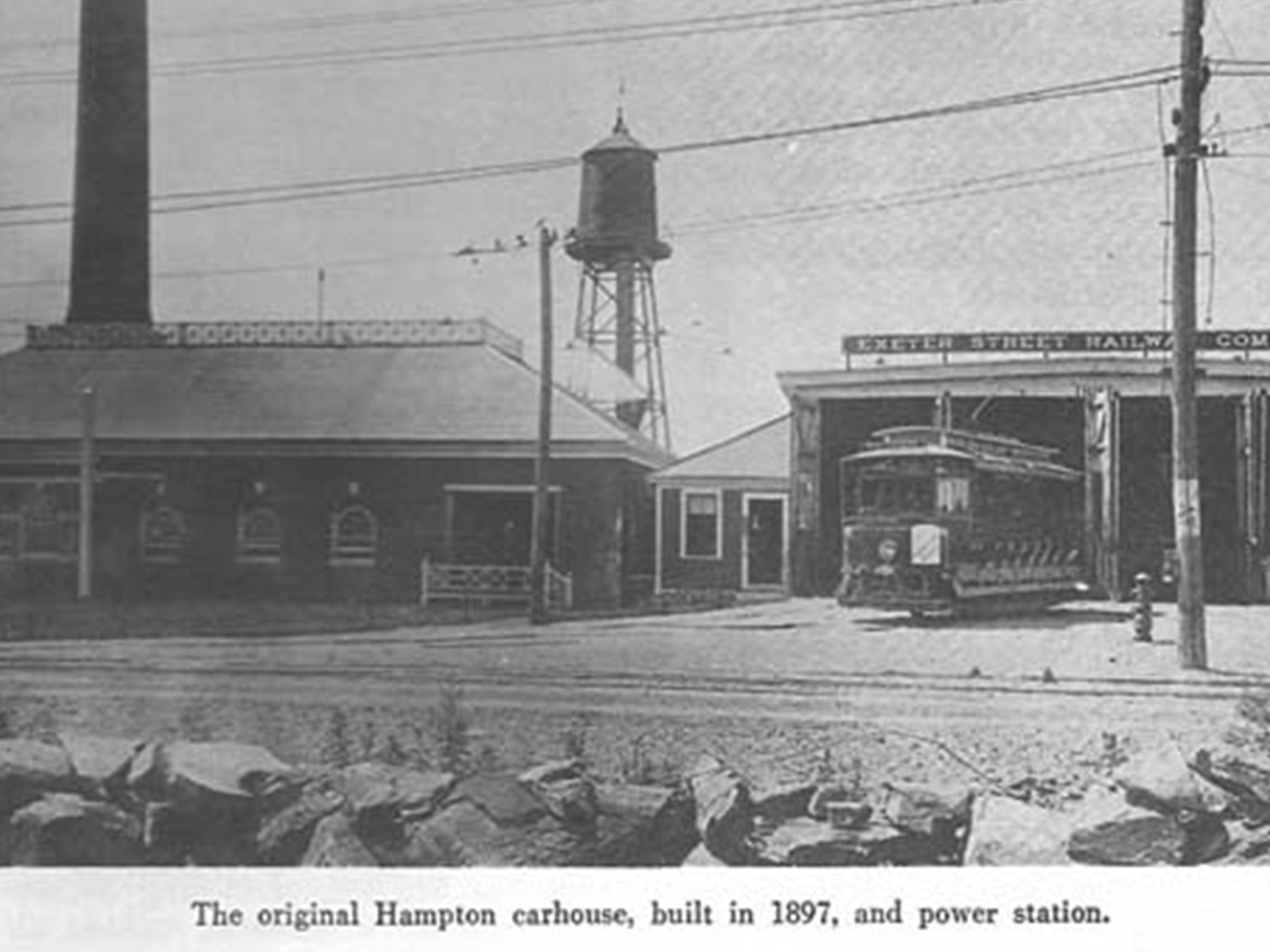 CONTACT US
We look forward to speaking to you about your project.
Give us a call 603-926-4265